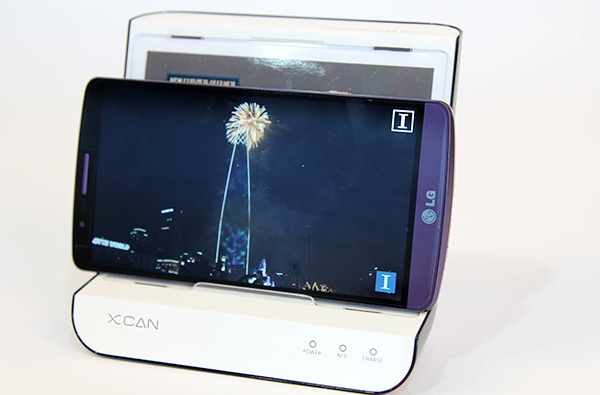 Product Description
Application

Table Clock
X-CAN can be used as a personal device like a table clock or a calendar. Customers can set up the contents that show up on their phones.
Cafeteria Menu System
Customers can directly order and pay through X-CAN. The menu automatically shows up when the phone is placed on the device
Workshop & Group meeting souvenir
Memorable pictures or a video of a group show up on this model.
Our company

CNA Co., Ltd is a provider of innovative smartphone cradles. The product provides free wireless charging for customers in offline stores like cafeterias and beauty shops. Simultaneously, it shows menus and advertisements on the customers smartphones and customers can make secure orders. In addition, at airports and tourist attractions, it can recognize the basis language of each smartphone and thereby provides contents in that particular language.
Contact Us
Company Name : CNA Co., Ltd
Company Website :Â http://www.cnanfc.com
Other Products in 'Others' category