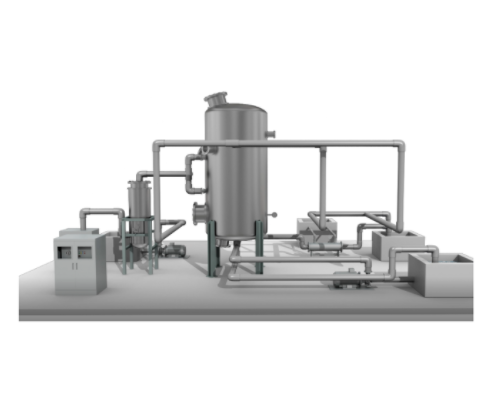 Trade Information
South Korea

Telegraphic Transfer (T/T)

Export Standard Packing
Product Description
Product Description
W-SSCS system that adsorbs and removes water pollutants such as water, sewage, wastewater and heavy water while extending the lifetime of activated carbon by auto-regeneration without replacing activated carbon at the water or wastewater treatment site.

Product Features
Maximize reliability of water quality and system combined with A/C filtration and A/C regeneration process

Easy operation and maintenance by A/C regenerating on site

Flexible response in case of high concentration inflow

Reduced operating costs with a regeneration system

Economical as operating cost is reduced by reusing regenerated activated carbon


Model and Product
Product Name : W-SSCS

Model : SSCS 1600, SSCS 2100, SSCS 3200, SSCS 3600


Propose for product
Water treatment plant : Reduce and remove taste, odor, smell(Geosmin, 2-MIB), DBP(disinfection by products): HAA, HTM, organic material(BOD, COD, TOC), Color and Turbidity

Waste & Sewage Water treatment plant: Reduce and remove organic material(COD, TOC), turbidity, color and odor


Field of use
Water reuse for agricultural water, river maintenance water and industrial water etc.

Advanced water treatment system for drinking water

Industrial any field where use Activated Carbon


Certifications
Our Company
The world has been facing severe environmental problems, such as climate change and water shortage, due to rapid urbanization and industrial developments.

Increasing environmental issues have let human beings feel that clear water and fresh air is so precious, and there has been a paradigm shift to consider resources to 'recycle', not to 'use and throw away'.

Wintec Glovis contributes to 'recycling' activated carbon which is a resource necessary to purify polluted water and air as a corporate that possesses the only technology to recycle eco-friendly activated carbon in the world.

We will grow up further as a global leading company to contribute to quality life of human beings in eco-friendly water and atmospheric treatment field through constant technical development ever after.


Thank you.
Other Products in 'Machinery, Industrial Parts & Tools' category