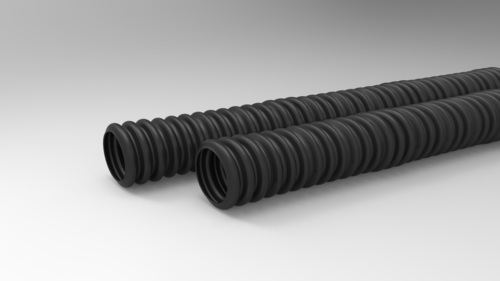 Product Description
Product Description

Compared to the conventional spiral structure, the circular structure ensures water tightness and enhances the flexibility in a straight line. Greater installation efficiency due to the availability of the ring joining method.
- The product offers a higher level of water tightness and flexibility in a straight line.
- Supports ring-type connection.
Product Specification
- Nominal Dia : 100mm ~ 200mm




Product Usage
- Underground conduit supplied to KEPCO
Our Company
SIMON is the largest producer of polyethylene piping products in KOREA. With over 40 years of proven performance, quality and innovation in municipal, mining, oilfield, natural gas, industrial and utility applications, you can count on SIMON Pipe when performance really matters. Based on 40 years of HDPE pipe production and sales know-how and advanced equipment We strive for continuous research and development to pursue only the best products and the best services. SIMON manufacturer of polyethylene pipe and fittings to have its Quality Management System registered to the ISO 9001: 2000 level.

Other Products in 'Construction' category