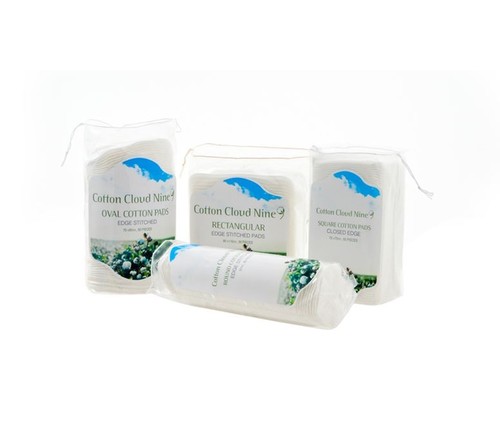 Product Description
Product Description
Oval Cotton Pads / Rectangular / Square Cotton Pads / Round Cotton Pads

-Classified according to the shape of the same material.
-A true dual-type fan with flower pattern and stripe pattern engraved back and forth on a single cotton pad
<How to Use dual pattern>
Flower Pattern: Cleansing
Stripe Pattern : Toner absorption, Pack use
Product Features
1. Natural cotton that is gentle on baby skin
-Made of 100% pure cotton, it is mild to baby skin.

2. Dual type with different sides
-The direction of the patterned pattern has a greater cleansing effect.

3. Thick and soft absorbent pad
-The soft and thick pad makes the skin more clean.

4. Patented floral cotton pad
-The floral pattern is effective for cleansing.

-- Waterjet fabric: Softer, cotton fiber-resistant fabric
Company Profile
TexKor is specialized in manufacturing and supplying of the necessary machinery for the production of absorbent cotton products
since 1998 and are the single supplier of the wide range of machinery for absorbent cotton products. Furthermore, TexKor produces
some finished products by using the machines that we made by ourselves. So, we know very well about the production, machinery and its all technology.
Website: www.texkor.com
Tel : 031-798-8261
Other Products in 'Health & Beauty' category