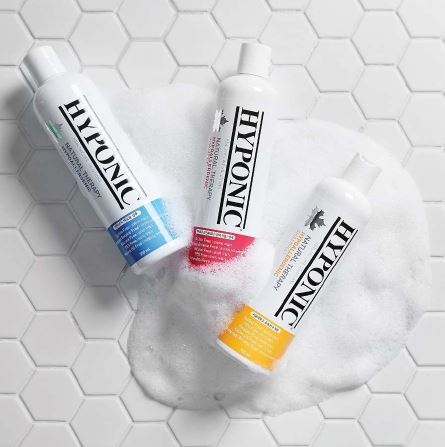 Product Description
Product Description
About HYPONIC Hypoallergenic Shampoo

- Deep cleanser made with 100% natural ingredients

- 98.34% of ingredients are derived from nature
- Free of hazardous chemical substances (Sulfate, Peg, Paraben, Cocamidopropyl Betaine, Silicone, Mineral Oil, etc. free)
- Completion of the Skin Irritation Test (recognized as a hypoallergenic product)
- Raw materials categorized in EWG's Skin Deep Low Hazard (fragrances excluded)

Product Size
Product Usage
Our Company
HYPONIC is the brainchild of the owner of the famous dog named WOONG-JA who has made appearances on a popular television program called 'TV Animal Farms' aired by one of Korea's major broadcasting stations, SBS. The owner created the Hyponic product line in an effort to help WOONG-JA who had suffered from allergic rashes.

HYPONIC is short for hypoallergenic, literally meaning mild and causing less allergic reaction.

HYPONIC product brand boasts high quality hypoallergenic formula for your pets.
Other Products in 'Others' category