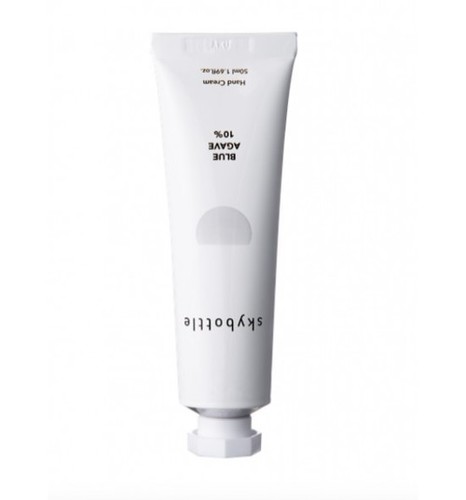 Product Description
Product Description
Blue Agave
Blue Agave is a fragrance-free hand cream for those sensitive to fragrance. While the fun part of buying hand cream is picking out a scent, there are times when you just need something to get the job done.
Blue agave is perfect for those looking for an intense moisturizer to restore and replenish dry skin.
Product Features
Feature


- Fragrance Free, Intense Hydration
- Contains Blue Agave Extract* 10%
- All ingredients are EWG green grade



Key Ingredients


- Blue Agave Extract (Agave Tequilana)



Texture


- Thick and concentrated, but absorbs quickly without leaving any greasy residue
Specification
38mm * 32mm * 140mm (W x D x H)
50ml / 64g
Product Usage
Hand Cream: Apply liberally and as often as needed
Details Images
Company Profile
SKYBOTTLE is a perfumed body care brand from Korea. We believe that fragrance is much more than just a scent. It is an extension of a style, a sensory statement, a way of leaving an inedible imprint on the minds that you encounter. This is the philosophy behind every fragrance we create and the value we aim to deliver in our products.

www.skybottle.co.kr
Other Products in 'Health & Beauty' category